If you have newly opened a shop for business or just thinking of expanding your e-commerce territory, the biggest ongoing challenges you will face is to find a solution, which will help in increasing the traffic for your online store. With your superior-quality, products and stellar customer experiences will be a good start, but if you want the customers to search for you, you will require a way to stand out in the eyes of the public in the competing businesses, trying to grab hold of their attention.
Digital Marketing Strategies Is Key To A Successful Business:-
You may have a question at the back of your mind that why should you choose digital marketing over traditional forms of marketing. There was a time when people used traditional forms of marketing like newspapers, magazines, billboards, radio, and TV commercials. But now it's internet because it has made a place in the day to day life of an individual. In today's times, when customers want to buy a product or service, they access the internet first. Therefore, having an online presence is crucial for the growth and survival of business.
The birth of digital marketing:-
The inclination and craze towards internet amongst people of all age groups has given birth to the latest online marketing tool called digital marketing. Digital marketing refers to marketing of products and services through digital platforms like search engines, websites, mobile apps, social media, and email. Companies can promote their brand at low cost through digital marketing. This form of marketing makes your company look professional on the web and enables you to reach potential customers around the globe.
Before implementing digital marketing strategies:
Before you start incorporating digital marketing strategies, it is important to perform the following task. You should
Know your audience
Keep an eye on your competitors
Prioritize your digital campaign
Internet marketing channels
Result oriented campaign
Monthly review
Below are the keys to successful digital marketing strategies:-
Website design: Website designing is the first step to get started with digital marketing. Attractive web design and creative content enables you to grab the attention of your target audience. Successful web design not only provides information but also acts as a tool to sell products or drive customers towards your brand.
SEO: If the first step towards digital marketing is website design, the very next step is to appear in search engines through a process called search engine optimization or SEO. With this technique, you can improve the rank of your website as it appears on the first page of the search engine getting maximum traffic from potential customers.
PPC: The full form of PPC is "pay per click" and with PPC you have the power to create your own ads within your budget. When your advertisement runs on Google, you pay a price every time someone clicks on your ads. It enables you to choose words with high search volume and your keyword strategy should align with your business.
Email marketing: When you as a brand send emails to subscribers in order to convince them to buy your products or services, it is called email marketing. To succeed in this form of digital marketing, one need to have a catchy subject line that tell your customers what's waiting for them inside.
Content marketing: Creating valuable content through blogging on a consistent basis is a digital marketing strategy which can help your business immensely. Blogs with good quality content rank in Google search and enables customers to understand your business. Blogs with strategically placed keywords and relevant information promotes your business.
Social media marketing: Social media marketing is a digital marketing technique to promote your business across multiple popular social media platforms like Facebook, Instagram, Linkedin, and Twitter. Potential customers are more likely to ask for product recommendations from acquaintance rather than brands. So, it spreads the message when people like, share, and comment.
Mobile advertising: Customers are increasingly using their mobile device as part of their shopping and decision-making processes. With mobile marketing, you can reach your target audience on their smartphones via websites, email, SMS, MMS, social media and apps. Things that can be done on desktop are now accessible through a small mobile screen.
Infographics: Infographics are the stars of the digital world, as they are not only valuable for visitors but they drive 12% more traffic to your site and generate powerful backlinks. These are visual graphics accompanied by data relevant to your visitors. It can be used to address specific topics or as a PR tool for your business. Infographics are a great digital marketing strategy.
Explainer videos: After watching an explainer video, viewers are more likely to buy a product. Explainer videos tell a visitor the story you want to portray through digital drawings and it is an entertaining way to convey your point. Explainer videos help to cut down on customer service, reduce user frustration, and encourage recommendations.
Measuring outcome: Digital marketing allows you to measure the outcomes of your campaign. You come to know about how long someone spent on your webpage and from where that person came from on the internet to get to your site. It enables you to keep a track of how well your ads are doing and when they are under-performing, make changes wherever necessary. Actions that your customers take can be recorded and that data can be employed to form a successful digital marketing strategy. For instance, Facebook provides all the data to you through ads manager. On the contrary, with traditional media like magazines the only data available to you would be how large the magazine's circulation is.
Listed below are collection of digital marketing strategies: –
These digital marketing strategies will help you attract and keep a customer base that is both engaged and loyal. This will help you get ahead of the competition, to be successful and gain recognition through the process of digital marketing.
1. Taking the information to your customers
It is rare for a customer to visit an online store every single day. When you have news to share about new product launches or some vacation special deals, do not feel shy to express it. Keeping your customers updated with the help of certain tools will help you send targeted campaigns, which are based on customer profiling, and order histories through your e-commerce platform.
2. Encouraging purchases
Do not let go of the opportunity in turning a website visitor into your customer. With the help of time pop-ups, you get to ask shoppers if they will sign up for your newsletter and reward so they get to stay updated and informed about your businesses' online activities. Shoppers, who say yes, will be provided with a discount code, which they get to use on their first purchase.
3. Get to stay social every day
Just like search engines, algorithms are also used by many social media platforms. These curates their users feeds for, which you need to post regularly if you want the customers to see your content. However, it will be better to start small and choose one or two social platforms you can commit to. Do not be in a hurry to spread yourself thin at too many sites. The optimal processing frequency for some platforms needs to be:
Facebook: 1 posts per day
Instagram: 1 posts per day
Twitter: 3 posts per day
Pinterest: 3 posts per day
LinkedIn: 1 post per day.
It may sound like a lot of work, but you need not do any writing at all. You need to share the love by sharing the contents from your fans and business partners. With the help of social media tools, you can tweak the frequency and scheduling of your posts until you reach the level of conversion and engagement that will make you happy and completely satisfied.
4. Promoting your social posts
The thought of paying to optimize your social media posts was long introduced with feed algorithms. It is one of the simple and cheap solutions through, which you get to increase your total reach. Nevertheless, you also need to adjust and choose the targeted audience wisely if you wish to convert these interactions to sales. When you already have a solid fan base, they will be your best audience to target first, because it fills their response with positivity and will share your content without hesitation.
5. Using images to capture the customer's imagination
If you include photos on to your Facebook posts, and limiting your words into a catchy and a unique headline, will help you receive more attention from the audience. The effect of this strategy is significant, which will cause 53% more likes, 104% more comments, and 84% more clicks. Using images in the comment section will allow you to claim the more real estate and give you the opportunity to increase your visibility.
6. Go beyond static images
Approximately, 80% of consumers and social media users, will watch a video about a product, rather than read about it. Fulfill the requirement of your customers by producing short videos or just share video reviews of your existing customers. These videos need not to be Hollywood quality, as some well-known and popular videos are created with the help of an iPhone. This will also give you the chance to a live stream about your items and products on social media platforms like Twitter and Facebook.
7. Get to reward your loyal customers
Loyalty programs will deliver much more than just create an incentive for the customers to make another purchase. This will make your fellow customers feel more appreciated. Find a suitable tool that automatically produces points for any purchase, which can be redeemed in the form of credit towards future purchases, for example, Rewards programs. You can also join a national rewards platform like the well-known rewards central, which offers points and even vouchers to new and existing customers. This available for those customers who read about your products, answer surveys and visits your product website.
8. Show your customers the bigger picture
When there is a lot of digital marketing centered on your products and services, it carries an opportunity, which will help you provide useful and memorable services. Taking an example, if you sell products related to backpacks and luggage, you could encourage or even request your fellow customers to post and tag you in their vacation photos, where your products will gain publicity, or setting up a board on Pinterest where it will feature the travel accessories and the hottest new travel destinations.
Subtle But Effective Digital Marketing Strategies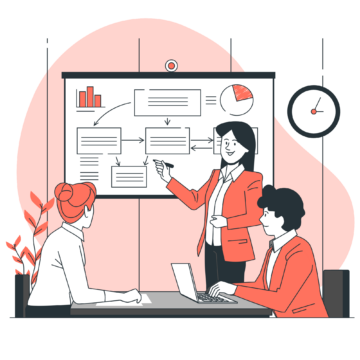 Over the past few years, a particular expression in digital marketing is generating all the hype. The phrase explains that the content on your website can make or break your business. You know that the only thing constant in this world is 'change.'
It doesn't matter who you are and what your occupation is; you have to accept these changes. So, it is safe to say that content marketing is constantly evolving. Most of the material posted on websites is creating a lot of unwanted noise. They are assaulting the senses of the clients and prospects. It is time for you to resort to an SEO Agency. These companies can maximize your efforts to create simplified content that engages and converts the reader.
1) A proved model:
A model is already out there set by business giants. It has a specific design based on the utility of the product and its advertising modes. The union of simplicity and boldness has been the game-changer for digital marketing. You should realize that this change is permanent and nothing is going to invalidate it. The brands which are kissing the sky in terms of success are all using strategies which are simple and minimalistic.
It is a bold move, and you can utilize it too. Your brand needs an instantly identifiable image that instills significance and warrants a quantifiable purpose.
2) No one goes through it:
No matter how engaging your content is, no one reads it meticulously. You have to avoid skimming the article, as SEO Agencies say. There was a time when paper won over hearts, but now, screens hypnotize the head. People don't consume information the way they used to earlier. Your consumer is seeking info quickly and easily. So, you have to stick to infographics, pictures, and videos. The name of the game is omnichannel and multimodality because consumers don't have time.
It is needless to say that to consume information needs time investment. You require quick bursts to summarize a topic effectively to feed an audience spread far and wide.
3) Get to the point:
As already mentioned, your reader won't have much time to go through a big topic. Pictures and videos can be worth more than a thousand words and tales. If you go through a few websites, you will notice that there is a lot of fluff. According to a Digital Marketing Agency, the lesser words you use, the more precise you can be. You need contents that genuinely impact the reader. Your marketers need to understand this necessity to write precise semantics deliberately.
The right material is going to make the difference, even if there are just a few words to spare.
4) Get the support of advocates:
In today's world, you want to share what you get over social media. You want people to follow you and like your releases. As a result, you require content which readers will want to share with friends. You need to ring the bell of emotions inside the mind of the potential client. Digital Marketing Agencies can provide you with content which will be exciting.
These write-ups will have a leg to stand on and will gain attention on their own. A remarkable content doesn't need peer-to-peer endorsements. Your message needs to be meaningful so that the reader can't help but spread it.
5) Let it roll:
Almost every company tells a story with the features and advantages of the product at the center. With a message that engages, resonates, and impacts the audience emotionally, you're on your way to a blockbuster sale. Get a hold on that story with your team and express the belief you have on the message. Everything else will happen as a result of your move.
Your team will share the content, and others too will fall in line. Let your materials be the trailers to the movies you will release later.
The age of trailers
Yes, it is time for you to step into the world of 'sales trailers'. The product which you and your team created after years of toiling and investment requires a preview. The informative content you release on your website is the trailer to the movie. You have the drive, the ambition, the knowledge, and the desire to build incredible products. However, you should never forget that it isn't about you, but the clients.
Budget-Conscious Digital Marketing Strategies
A startup of mega-valuation with a lot of money invested as capital gets all the attention. However, it doesn't mean that there aren't any new businesses opened on lean budgets. The fact is that most startups begin with small-scale investments. After all, building a business empire from scratch is what makes up the thrill of this profession. If you're low on budget, then you have to go through the topic. It will give you a few ideas about surviving the perils of competition with low expenses.
Flex targeting on social media:
One excellent idea offered by an expert of an SEO Agency is flex targeting the profiles on social media. You can select up to two profiles with a match of characteristics. It is a great way to scale social media campaigns without any budget escalations.
Marketing on cross-channel
Basic remarketing is about displaying ads on platforms where the consumer saw them earlier. If a customer checked out the advertisement but didn't convert, you should keep serving it on the same page. The best thing to do is to change the ad regularly.
You know how mobile phones are replacing all other multimedia devices. The advertisements you can create for mobile devices are inexpensive compared to tablets. So, you should get the SEO Agencies to support the creation of ads specifically for smartphones.
Remarketing through videos
Advertisers keep on remarketing their lists, but that is a wrong approach. If you want precise results, then send the videos to a Digital Marketing Company for analysis. Once they give a green light, you can start posting the video ads on social media or other websites.
One of the most significant factors which determine the rates per click is the bid. Instead of settling for the default bids, consider setting them up by yourself. The bid modifiers are percentages that an advertiser can increase or decrease. It depends on a few metrics like the location and the type of device the advertisement will appear on.
There is a particular search engine, known as 'Bing.' It is almost as proficient and profitable as 'Google.' Another search engine is 'Yahoo,' which is settling for the cobblestones these days. So, you have to maximize the profitability of 'Bing.' Renowned and reputable Digital Marketing Agencies endorse this fact.
The manual advertising campaigns on search engines aren't a popular choice. However, as a learned business owner, you have to realize its potency. There is a trick which you can exploit for your benefit. You will show the advertisement on specific websites which your potential customer visits frequently.
Both business analytics performed by search engines and Digital Marketing Agencies solve the problem of creating business personas. They collect the data based on the traffic on your website and decide on the ones who will convert. After that, the search engines post the ads on pages which those clients check regularly.
Redirecting without leaving
Social media platforms allow you to provide information about your business to clients. To go into the details, a potential client won't have to leave the social media page. They can see everything right there on the website which is open before them. You can add host newsletter sign-ups, VIP mailing lists, or offer discounts or deals.
Advertising on image-based platforms
Social media platforms are of various types. There are a few where you can post pictures, videos, stories and more. However, there is one particular social media page which allows the posting of only illustrations and videos. You won't have to create a profile there to post advertisements. All you have to do is have a profile on a different platform.
It is possible
There was a time when small businesses were unable to provide services on a global or national level. Today, that issue is a thing of the past. You should thank the presence of the internet and the advent of digital marketing. With the tips given above, you will be visible to a widespread audience without incurring massive expenses.
Final thoughts on Digital Marketing Strategies:
If your business doesn't have a remarkable online presence, it may lose its existence in the vast ocean of the internet. So it is best to go with the trend. Like internet has become a necessity in your life, so is digital marketing for your business. That is why, it has rightly been said that "Digital Marketing Is The New Key To A Successful Business."