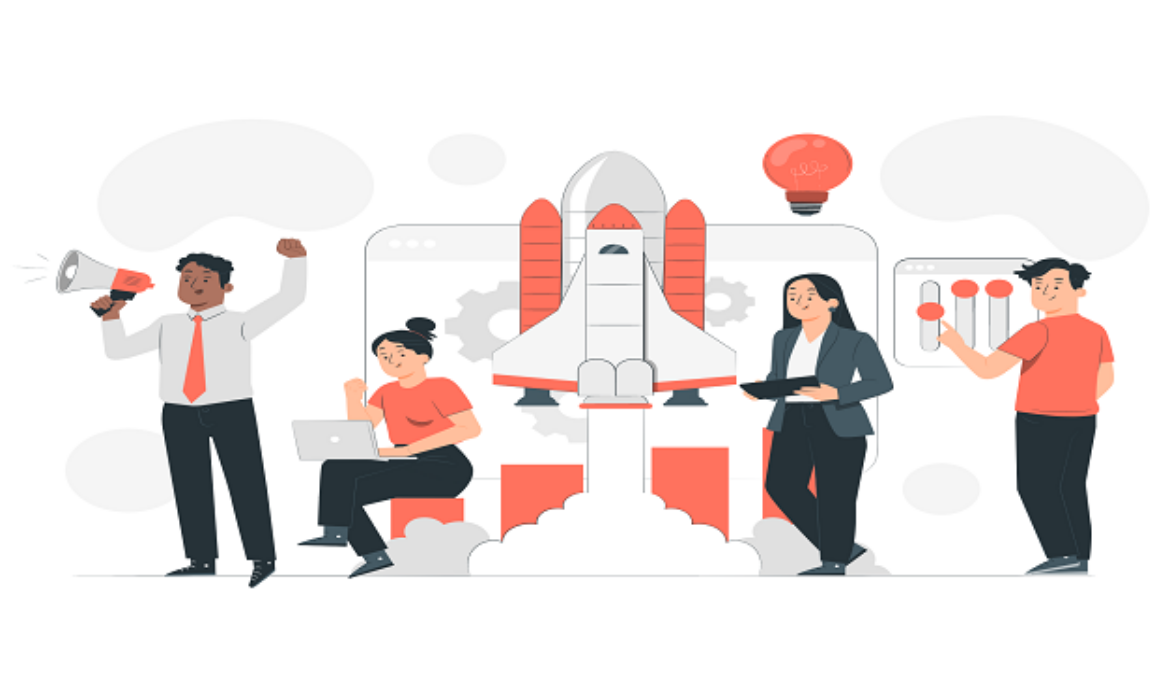 It is natural for a startup business to lack funds during the bootstrapping stage. If you're one such business owner, you're experiencing it already. One of your crucial goals is to woo investors. You can market your products and services and grow your business by doing so. To justify your reach, you need the support of a Digital Marketing Agency. It would help if you didn't worry because there are good ones who quote affordable prices, even for startups. You can't neglect that digital presence can make or break your company.
What is an early-stage startup?
An early stage refers to the initial stages of a startup's efforts to market and develop its product or services. Startups in the early stages focus on establishing a customer base and generating sufficient cash flow. Startups might quickly change features, pricing, and brand positioning in the early stages. Startups in their early stages can benefit from a go-to-market plan.
What is a Go to Market Strategy for early-stage startup?
Go-to-market (GTM) is a strategy that identifies the actions required to bring a product to market or introduce it to new customers. This plan supports and guides companies in this process. The strategy usually includes a business and sales plans, depending on the market and target audience.
Go-to-market strategies have a smaller scope and are more focused on the product. Your go-to-market plan must be flexible enough to allow you to adapt to market changes as a startup owner in the early stages. It must also be comprehensive enough to provide better long-term results.
Although it may sound difficult to develop a go-to-market strategy for your brand, it is possible. You can create a marketing strategy that maximizes your resources and helps maintain your product if you understand that every product and each market is different.
Steps to follow for Startups in Early Stages
1. Find out the market for your target audience
It is crucial to conduct market research to establish if the startup is viable. When done with honesty and realism, market research can be a powerful part of your go-to-market strategy. It is best to stop plans if the answer is no to the feasibility question. If the answer to the feasibility question is yes, then you can continue confidently.
The second question is how to value an early-stage startup to sustain production. Your investors are your answerers. To present your action plan to investors and get their support, you will need to create it.
This phase allows you to think about the problem that your company solves and how it will impact your target audience. This will help you convince investors.
2. Segment and Identify Your Customers
First, identify your target audience to make a positive impact on them. Segmenting your customers will allow you to identify all the people who might be interested in your product.
To be able to send the right messages to your clients, you should create a few personas for each segment. Segmenting your clients should consider many factors, such as location, job title, and devices used.
It is important to think about your customers' main goals, pain points and values. You will eventually figure out the best way for them to engage with your product/service.
Early-stage startup marketing is all about getting valuable feedback. To gain valuable insights, you can conduct direct interviews with customers.
Anonymous surveys are a great way to reach diverse audiences and learn about their needs. These reports may not apply to your product, but you should still closely monitor the industry reports.
3. Take a look at your branding.
Your brand's message is crucial to grabbing your audience's attention. If you're entering a new market, branding is a priority.
It would help if you considered how your startup image compares to other startups in your area for successful branding. If you want to reach young, innovative companies in a B2B setting, your branding should be compatible with that goal. Your brand should be seen as exciting, young, and innovative.
A branding agency can help you with your go-to-market strategy, depending on the scope of your team. Although it may seem expensive for startups early, an agency can help you save money. You can reap the rewards of working with a top branding agency for startups.
4. Plan Your Marketing Strategy
Another option is to create a marketing and sales strategy that aligns with your business goals and customers. You can determine which marketing strategies will be most effective in helping your startup grow if you use industry data to support your market research.
You can Use a variety of digital marketing strategies. You can turn cold prospects into hot leads by using content and SEO marketing. Paid advertising campaigns via Google, Twitter and LinkedIn can help boost your content and reach new customers.
Email marketing is another profitable and easy way to provide relevant information to your subscribers and build trust.
It is not necessary to use every strategy that looks efficient. You can choose to focus your go-to-market strategy on the things you can afford first.
A digital marketing agency can help you implement the right marketing strategies. It is important to measure your success as it will allow you to plan your next steps.
KPIs are key metrics for startup marketing. You can identify and track what is working so your business can grow.
A good local lead generation strategy can help you get large customers.
In today's time, running your own startup isn't a mean feat at all. You have to pay attention to a million different things. You have to manage the product, keep an eye on the payments, and organize recourse and logistics too. There are various details of a business, and you need to check all of them. Many entrepreneurs ignore marketing in their early days as if it is just a liability. You can't do the same, and you don't even have to do it traditionally. You can stick to digital marketing agency for startups as it has several notable advantages. If you do it the right way, then it will be a huge boon for your startup.
Why Digital Marketing Is Essential For Startups
Since the creation and subsequent popularity of the internet, the world experienced a significant change. The impact of the internet on human lives is profound, to say the least.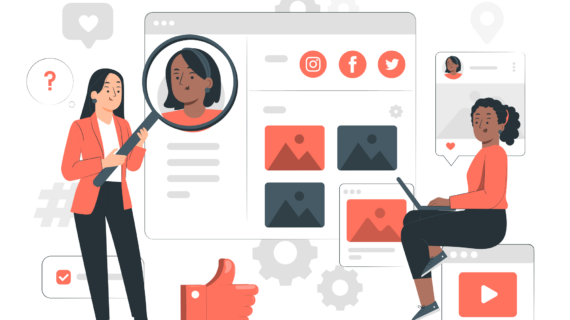 Almost all consumers use it to gain information on businesses, products, and services. So, it is imperative for your business enterprise to strive and achieve an online presence. Digital marketing is particularly the gateway to success for startups and new businesses. By garnering online visibility, you enhance your chances of acquiring new leads.
With digital marketing, you can spread the information about the arrival of your brand which eventually builds goodwill.
1) Gaining SEO
For startups, there is nothing better than an SEO-friendly website. If you have sound knowledge of it, you can manage it on your own. Otherwise, you will need the services of an SEO Agency. SEO is what integrates your website in such a way that it achieves a favorable rank on search engines. The higher you rank on SEO, the more chances you have of converting a potential client. It is one of the most full-proof marketing strategies to avail these days.
2) Marketing via social media
SEO Agencies advise startups to exploit the social media platforms of today. You know how popular social media is and how significantly it is affecting the lives of people. It makes perfect sense to use it as an active channel for marketing your business. Social media platforms offer new business owners and entrepreneurs the opportunity to sell their products or services. Social media helps you reach your target audience. You can also customize your reach based on your budget while tracking down potential leads.
3) PPC Advertising
PPC or Pay Per Click advertising comes in handy when you are at the initial stages of your business venture. As the specialists of a Digital Marketing Agency say, high traffic ensures better chances of conversion. PPC is one such internet business mechanism which allows you to guide the traffic towards your website. It requires you to pay the price to the host webpage. You have to get in touch with the target audience, and you can accomplish it with PPC. Once you achieve visibility, you can engage the audience and acquire loyal customers.
4) Marketing via emails
Though it has been around for a while, email marketing still retains its usefulness. Engaging with the target audience is crucial to your survival and gaining clients. Email marketing is one of the most cost-effective forms of digital marketing. However, you should heed the words of professionals of Digital Marketing Agencies. They say that you should analyze the behavior, likes, and dislikes of your consumers before indulging in email marketing. You can consolidate an existing customer base and build brand loyalty through this module of marketing.
5) Marketing via contents
Finally, you can resort to website content, because it is a highly successful digital marketing strategy. There are a few fundamentals that you have to address before creating content for your website. You need to post knowledgeable material about your products and services. Make sure that your content isn't overtly propaganda for your business. It should include details on real-life problems and their solutions. The material shouldn't limit their impact on potential clients only. Existing customers also need to know how efficient and worthwhile your business is.
Something to consider
If you don't believe that digital marketing is crucial, then it is time for you to rethink the matter. No prominent business company out there is without an effective digital marketing strategy. In fact, digital marketing is taking up center stage for any business regardless of the size. If you're a startup, it is natural for you to experience tightness in the budget. You have employees to pay and a production center or offices to manage and run. In that case, you need a digital marketing plan that will let your startup grow and reach the peak of its potential.
One of the main reasons behind the failure of most startups is the lack of a proper digital marketing strategy. So, don't neglect digital marketing if you want your business to survive and thrive.
Digital Marketing Strategy for Startups:
Don't neglect the mobile phone
It is highly essential that you are always mobile-ready in today's digital landscape. You need a website design which will be compatible with phones. It should also be such that you can reach customers through the smartphones they hold in their hands. According to a reputable SEO Agency, mobile phones are already ahead of desktop computers. So, it makes sense to make it an integral part of an overall marketing strategy. You need to put new systems and processes in place to interact with consumers more effectively.
Undoubtedly, content is the king when it comes to digital marketing. If you're a new startup, then you already know about the importance of content. It has the power to make a brand win or lose the game of business. The right written material on your site will make a customer engage and relate to the brand. Content is the column on which the building of your efforts stands. It is imperative for you to make the best efforts to spike the traffic on your webpage while generating leads.
A long-term investment in SEO
There is nothing short-term with SEO. You can't engage in it and then ignore it once your website is ready. The controllers of the most popular search engine announce updates regularly. You need to keep in touch with SEO Agencies to make sure that your website complies with those updates. Today, almost everyone uses the internet to get information about something. You need to ensure that your company appears first on the list when someone searches something relevant to your business. Hence, you must look at SEO as a long-term objective.
Much more than social media
A Digital Marketing Agency doesn't just engage in social media necessities for businesses. There is much more for digital marketing firms to do. If you're a startup, then it is essential for you to adapt to these changes. Otherwise, it won't take you a long time to become obsolete. Digital marketing includes content marketing, videos, SEM, geo-targeting, bookmarking and a lot more. Entrepreneurs must invest in platforms and tools that make sense business-wise. A brand isn't what you explain to consumers. It is what a customer believes it to be.
There is a thumb rule for every entrepreneur to understand and remember. You should know that there is no short-term gratification. You have to optimize your content constantly. Adding the changes to your existing content is a combination of art and science. Make sure that you have a proper Call to Action attached with your materials on your website. Also, you shouldn't expect results appear overnight.
Ways to leverage social media and digital marketing for Startups in Early Stages: –
The professionals of SEO Agencies say that social media is a great channel to raise your brand's voice. However, everything is available on the internet today, even fake likes and followers. Without marketing or sales, you can have twenty thousand followers or likers on social media platforms. You must avoid spending money on fake likes and followers if you want your business to thrive and grow. With fake followers, even the best of your posts will go unnoticed. Social media platforms serve as an advertising zone for people who follow your page. With counterfeit followers, there will be no engagement. The platforms won't spread the post to the next batch, which will also lower the reach for subsequent posts.
When you start your first business, it is evident for you to try and reach everyone present out there. It is a natural phenomenon caused by the excitement of your venture. It would be best if you didn't let excitement overwhelm your rational thoughts. You have to focus all your attention on the targeted audience. They are the ones who will likely give you the business you seek. You have to narrow down the market based on your niche; otherwise, you will waste your time and energy. For instance, you're someone who is selling stationery products. Your market to an all-encompassing audience and begin trading. However, if you target a specific group, you would experience more sales than an all-encompassing one. It is wise to segment the customers based on age, gender, region, etc. Your attention, in the beginning, should be to achieving all the short-term goals.
A professional of a Digital Marketing Agency says that your marketing tricks should be indiscernible. No one should ever be able to recognize that you're marketing your business. It isn't always necessary for you to create business-centric posts. Engaging your audience should be your priority. You can run a couple of contests for the customers where they can win a few giveaways. Or you can also conduct a question and answer session. You may also consider tagging relevant people with curated content and conveying info using infographics. Profound marketers know that visual communications play a significant role in engaging the audience.
Contents still acquire the throne:
No one can deny that materials on a webpage can engage the audience, even now. However, many business owners undermine this fact these days. You shouldn't do the same and stick to Digital Marketing Agencies for content development. You can do the task by yourself too. You must know about everything relevant to your industry. You have to recognize the target market of your business. You also need to segregate the existing customers you have. Finally, you must depend on a content strategy and follow it consistently to engage the audience.
To end it
It isn't always about explaining the features of your products and their benefits. It is the client whom you have to gratify. You must demonstrate to the customers what they can gain by using your services and products. Content that is full of material but isn't sending out a clear message won't attract customers. You must formulate substances which will contain unadulterated knowledge. Content is what makes a prospect search for a specific service provider.
Launching a new service or product takes time and effort.
A well-designed strategy for going to market can help you save a lot of money and time. Although the steps may seem daunting initially, developing a go-to-market strategy isn't difficult. An influential blog in startup marketing can help you understand what you should do.
Your startup's early stage should be able to satisfy its customers and surprise its competitors with a go-to-market strategy. Desired success will be achieved if you identify your key focus areas and then support them with thorough research and careful implementation.